Volvo team Garry Rogers Motorsport will run a classic livery for this weekend's Sandown 500, inspired by the iconic blue and white livery of the 1986 European Touring Car Championship and Australian Touring Car Championship-winning Volvo 240 Turbo.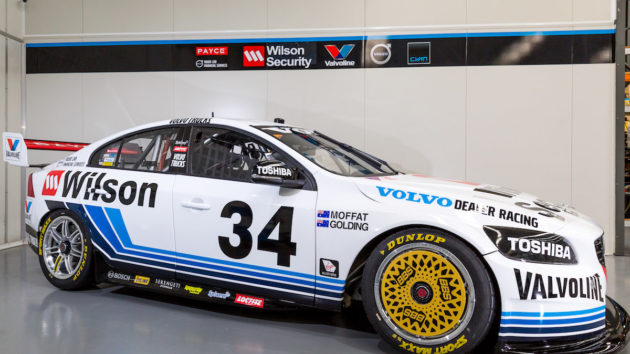 "I remember clearly Robbie Francevic invading our shores with the Volvo – it's ironic that 30 years later we still have a Kiwi behind the wheel of a Volvo," said team owner Garry Rogers.
"Robbie achieved some remarkable results with the Volvo in 1986 and as much as I am not a superstitious person I pray that the 1986 livery provides us with some success."
The team will run the livery on both cars, with Scott McLaughlin being joined by co-driver David Wall in the #33 Volvo S60 and James Moffat being joined by James Golding in the #34 Volvo.
Volvo made their international racing debut with the Volvo 240 Turbo in the mid-eighties, claiming the 1985 ETCC title in the hands of Thomas Lindström and Gianfranco Brancatelli, the 1985 DTM title with Per Stureson and the 1986 Australian Touring Car Championship title with Robbie Francevic.